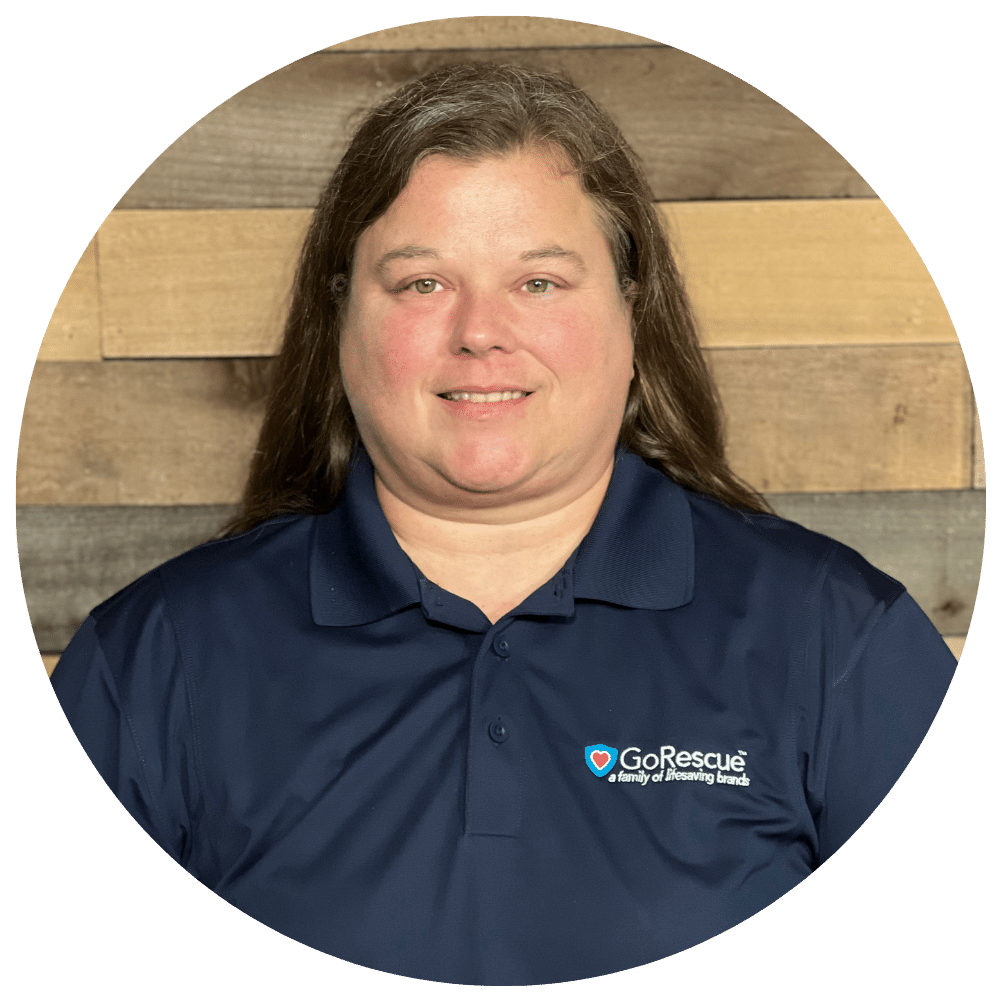 Regional Lifesaving Specialist
Bio: Michelle is a Christian originally from Poteau, Oklahoma. She has spent years serving in a variety of ways, including EMS since 2006 when she became an NREMT-B and then in 2014 became an NREMT-P.
Michelle is a master Gardner who loves animals, the outdoors and photography. She has two children and a mini farm with chickens and rabbits. She donated her cow to the 4-H where he now lives a lush life.
She believes you should ALWAYS go above and beyond quietly. She believes everyone is able save someone.
As a Regional Lifesaving Specialist, she will be delivering life-saving training across the region, selling life-saving products and services.
Education
Certificate – Basic Life Support Instructor – AHA, ARC, ASHI

 

Certificate – Advanced Life Support Instructor – AHA, ARC, ASHI

 

Certificate – Pediatric Advanced Life Support Instructor– AHA, ARC, ASHI

 

Certificate – Nationally Registered Paramedic Medical