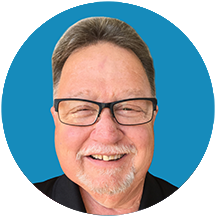 Position
Senior Staff Instructor – TF2
Bio
Dennis was brought up in EMS as his father started one of the first ambulance services in Alabama that had First Aid trained attendants. He has been in EMS since January 1970 and participated in the second EMS weekend taught at Lloyd Noland Hospital as well as attending the first 81 hours Dunlop class at RTI/UAB. He completed his Paramedic at West Alabama EMS at University of Alabama, served in the U.S. Air Force, taught, and served as EMS Director at Bessemer State till the classes moved to Lawson State, and has taught public safety classes for over 35 years. He worked as a Fire/Medic at Hoover Fire, was reassigned to Fire Administration, and then moved to EMS Assistant in 2004 until he retired July 31, 2014. 
Dennis continues to serve as a part-time local Pastor in the United Methodist Church since 2007 and is currently serving at Booth UMC in northern Autauga County.  
Why does he teach? As a pastor, paramedic, and an educator, he believes that God uses him to help others to understand how to, and how important it is to be able to help someone in need. 
Education
Bachelor of Science – Public Safety Administration – Athens State
Associate of Science – Fire Service Management – Shelton State